Canvas prints
Make a masterpiece of your own by creating a custom canvas from a favourite photograph. Choose between a number of different sizes and formats, and we'll then print your design on high quality stretched canvas, turning your chosen picture into stunning wall art. A personalised canvas is the perfect gift or decoration for your home or office.

Categories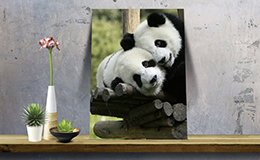 Here you will find canvas prints featuring classic motifs divided into a number of easy-to-search categories. Choose from animals; art; cities; landscapes; fantasy; sports; music; film & TV and many others.
View all categories
Colours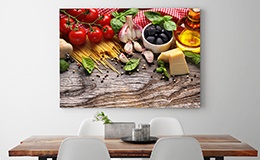 We've made it easy to select a canvas print in a particular colour by sorting our prints into different categories. Whether you're looking for an understated grey, a shocking pink, or even a multi-coloured mural, we can help you find the colour you're looking for.
View all colours
Create your own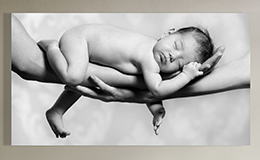 Our team of designers is on hand to assist you with any questions you might have, or to help you find the perfect image for your wall murals. Simply get in touch with your requests or instructions and let us do the rest.
Upload your image